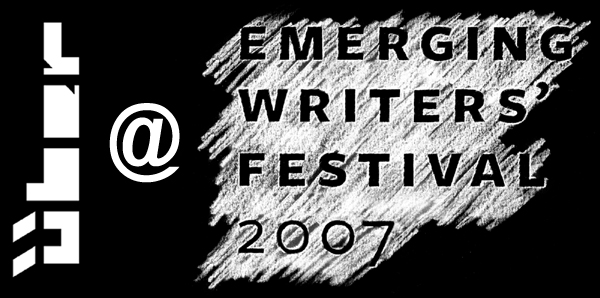 Uber Lingua DJs play trans-cultural party music from all corners of the globe. Pulling from their vast archive and network of sounds from almost every corner of the planet they drop alternative international sounds such as baile funk, bhangra, afro beat, dancehall, reggaeton, kuduro, latino and balkan beats with electro, rock, hip hop and all other genres from regions less travelled. Expect to travel the globe and experience the world's languages while you dance yer ass off....
Renowned for their weekly events in Sydney and Melbourne, Uber Lingua runs the longest running night (Thursdays) at St Jeromes in the back alleys of Melbourne, celebrating diversity and building a network of culturally diverse DJs and other performers in the process.
This year, Uber Lingua will be providing DJs for the entire Emerging writers festival... specificaly at
. the launch (Trades Hall Bar, from 7pm-11pm on Friday 25 May);
. the Scrabble event (BMW Edge Theatre, 7pm-11pm on Saturday 26 May); and
. the Indie Press & Zine Fair (Atrium, Fed Sq, 12noon-5pm).
alongside providing the two-night festival club in collaboration with HORSE BAZAAR 397 Little Lonsdale Street CBD, and presenting our debut performance of YA LINGO, a multi-lingual trans-continental MC cipher...
for more info goto www.emergingwritersfestival.org.au

---

EWF Launch
Trades Hall Bar, from 7pm-11pm on Friday 25 May

featuring Uber DJs Aysu Cogur (7-8.30) & Ortiz Pinto (8.30-10pm)
With a background in Turkish, Gypsy, Funk and Latin music, Aysu Cogur is in a zillion bands around Melbounre is a vocalist and performer first and foremost. She recently jumped up with the Gotan Project during their recent visit to Australia and has been DJing with Uber Lingua, particularly during the ROGUE STATE nights in Northcote.
Originally from Bahia Brasil, Ortiz Pinto is a Bad Boy... from the percussive-hop hop act Bad Boys Batucada to be exact... He's been a DJ for god knows how long and has played the multiple Brasilian Funk Ball's with Uber Lingua...
---

EWF 07 FESTIVAL CLUB by Uber Lingua
Friday 25th May & Saturday 26th May (9pm-3am each night)
Horse Bazaar 397 Little Lonsdale Street CBD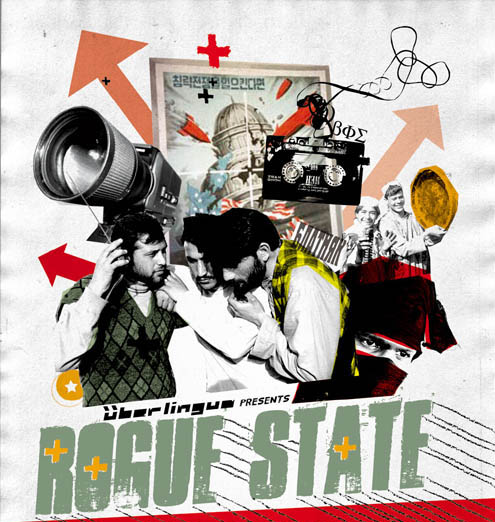 ROGUE STATE is Uber Lingua's weekly Friday nighter in Melbourne and normally happens in Northcote's NORTH BAZAAR venue. For the Emerging Writers festival ROGUE STATE will take over sister venue HORSE BAZAAR in the city and be stretched across two nights to include Saturday... becoming the official EWF07 festival club....
free entry 9pm -3am both nights.... Trans lingual vocal outcomes will be featured accordingly...
The rogues of this world are responsible for most of the musical innovations of the past few centuries... in the western world think of Rock, Reggae, Hip Hop, Punk and even Classical music and you'll find an outcast free thinker at it's core... Now days it's the same... the Cubans, the Gypsies, the Commies, the Central Asians... they've got so much naturally occurring, mid expanding counter culture and related music to offer... and Uber Lingua has tapped this for it's ROGUE STATE club project...
Residents bP, sakamoiz and a stack of others move thru Gypsy Ballads, Tuareg Guerrilla Guitars, Turkmen Booty, Bollywood Gangsta, North Korean propaganda pop & plenty more... with film clips, and other found footage to compliment the sounds... It's dark & deep, it's emotive, it mysterious... it's in another musical scale!
Both Nights will feature resident ROGUE STATE DJs bP and sakamoiz..
Friday night also features Akshai Sarin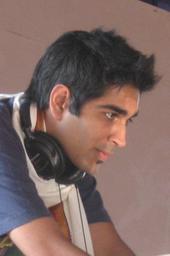 Akshai Sarin (Ax/Ai aka Dj A/X aka Rebirth of DuB), is the founder of AXYZmusic International, a music and media consultancy with operations in five countries. Akshai has lived in the Philippines, USA, Egypt, UK and India. He has traveled and performed in every continent except for Antartica, playing on stages graced by legends like jazz maestro Herbie Hancock to pioneers Akufen, Roots Manuva and State of Bengal. Traveling the world, Akshai's music is not limited to any genre, often amalgamating, and creating new sounds and styles. At the tender age of 8, he got his first Casio, learnt the tabla at 11, and then came along a creative passion innovating and experimenting, chopping up wires, walkmans and keyboards he made his own 'turntables' and music mixer at the age of 14.
Saturday's fest club party includes the selecting skills of Mr Fish and Lord Lingham
Mr Fish plays a kickin set of Afro-beat French Hip Hop and other breaky afro-francophonic wonderments... Lord Lingham drops a selection of kick arse global electronics... alongside presenting a show on PBS...

---

the cherry on top of our cake of involvement however is the presentation of

YA LINGO!
A multi-lingual MC cipher

Four MCs with non-English backgrounds rap in their mother tongue, competition style, no English allowed. An interpreter converts what they say into a common lingo for crowd and competitor.

Two heats determine the pecking order... Audience decides the winner each time...
a FINAL two emerge and take each other on in the decider...

It's lingual competition at it's extremes... Ya Lingo!
featuring contestant MCs:
- MC Andrez (Chile) (Pabstrakt was nowhere to be seen...)
- Riff Raff (Zimbabwe)
- Vulk Makedonski (Macedonia)
- Pataphysics (Sri Lanka)
DJ playin the beats:
- bP
and translator
- Simon Winkler
here's the flyer for the event...
click on the image for full rez pdf....
bP also DJs between acts at the Scrabble event...
---
EWF Indie Press & Zine Fair
Sunday 27th May : 12noon-5pm
The Atrium, Federation Square
featuring Uber DJs Mr Fish, Guido Melo and Panika
From Reuninon Island, via Europe Mr Fish is one of Uber's smoothest DJs, and he'll be wanting to keep it chilled after being involved in the festival club the night before!
Guido Melo is another of our resident Brasilians, putting his heart and soul into performing no matter where it is...
Panika is a folk muiscian by day, a hip hop MC by night and when the clock strikes 12 she turns into an Uber DJ... we've just moved the clock forward for the zine fair... ha!
for more info goto www.emergingwritersfestival.org.au

---
email: info@uberlingua.com to be on our email list...
music and the like can be sent to Uber Lingua PO Box 2613 Fitzroy 3065 Australia